Come and Join us August 6-8th, 2021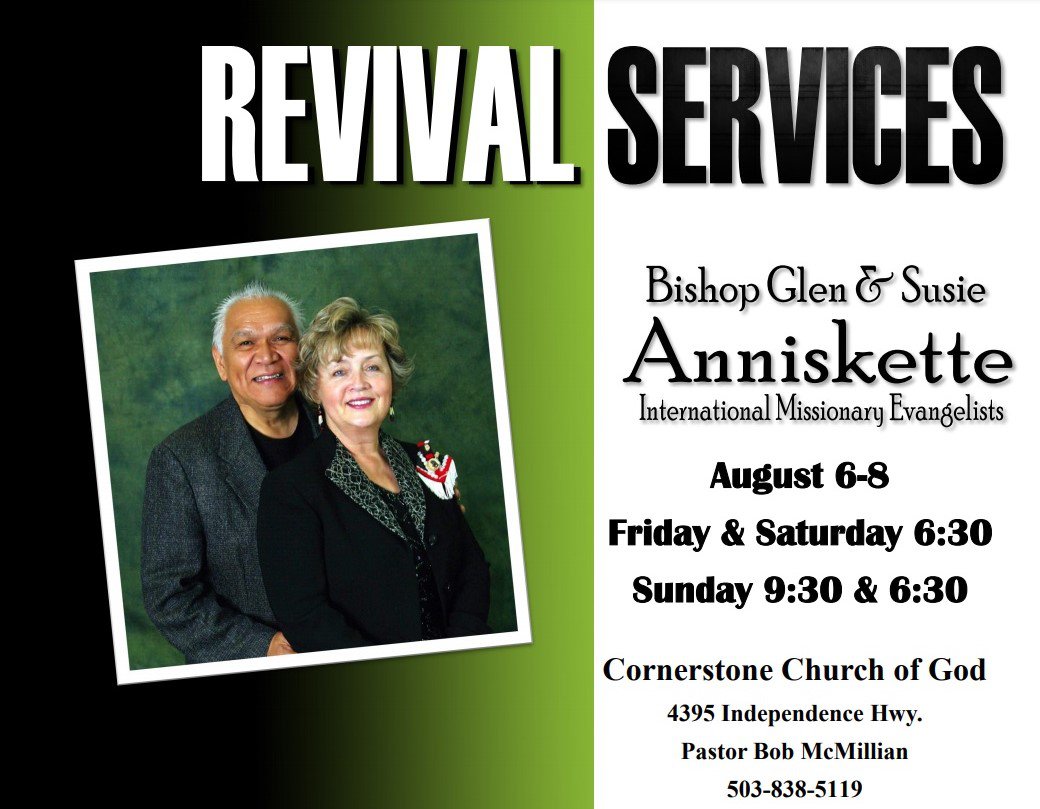 Glen and Susie Anniskette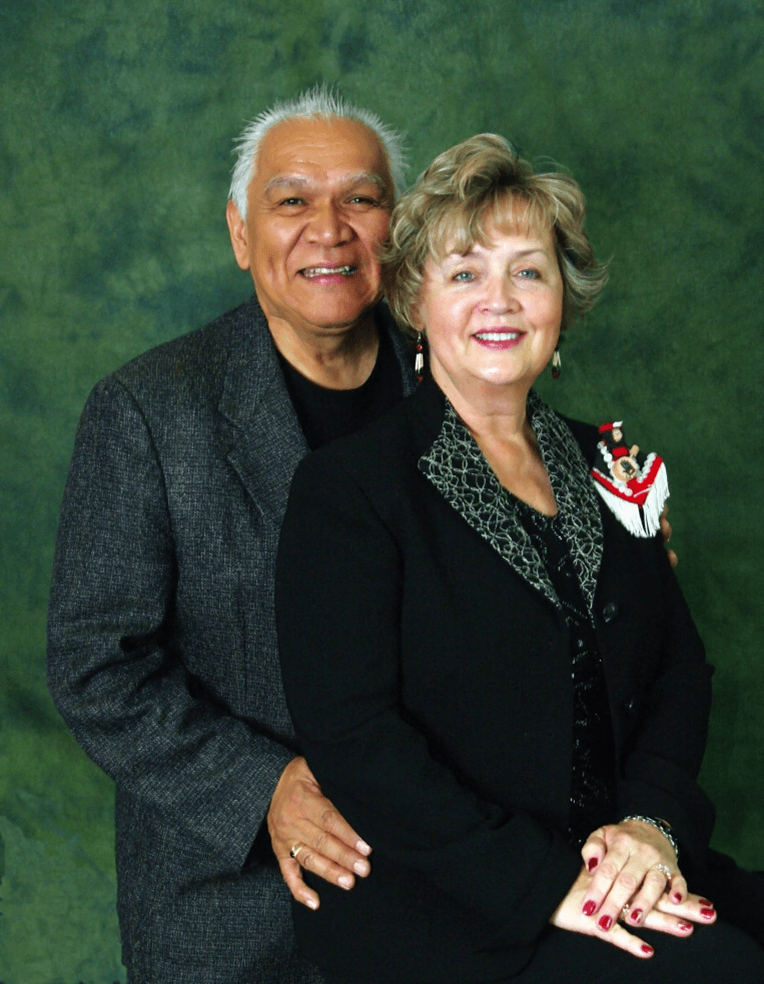 Bishop Glen Anniskette has been actively engaged in evangelism for more than 45 years. His travels have taken him into 65 countries around the world sharing the gospel of Jesus Christ as an International Missionary Evangelist. He began preaching and financially sponsoring major evangelistic outreaches and leadership seminars around the world early on in his ministry.
God has brought about many miracles as the Anniskettes operated under the anointing of God's Holy Spirit. They have prayed earnestly that God would confirm His preached Word with signs following their ministry.
Born to a Tlingit (pronounced Kleenkit) Indian family in Alaska, Glen has been blessed with cultural insight all his life. At the age of 15, he was saved at a Church of God youth camp. A short time later, Glen was filled with the Holy Ghost. He set out to work for the Lord as a 17-year-old and has not looked back. He received his M.A. in counseling at the Pentecostal Theological Seminary in 2018.
Glen's wife, Susie, is a native of Tampa, Florida and has had a heart for ministry her entire life. She received her B.A at Lee University and her M.A. at Regent University and has used those degrees to minister in the classroom for many years. Susie loves ministering through singing and exhortation. She also enjoys teaching women's seminars. Susie is thankful for three grown children and five grandchildren.
As the years have advanced, so has the Anniskettes' burden and ministerial challenge to not only join with national leaders and promote evangelistic outreaches, but to also multiply their efforts by ministering to the pastors and church leaders within that region. These leaders in return go back to their people and effectively communicate what the Spirit of God has deposited into their lives. God has confirmed His approval of this new phase of ministry through the manifestation of His mighty power during these leadership seminars. With your help, Glen and Susie can continue touching many lives for Christ.
Dennis and Denie Heppner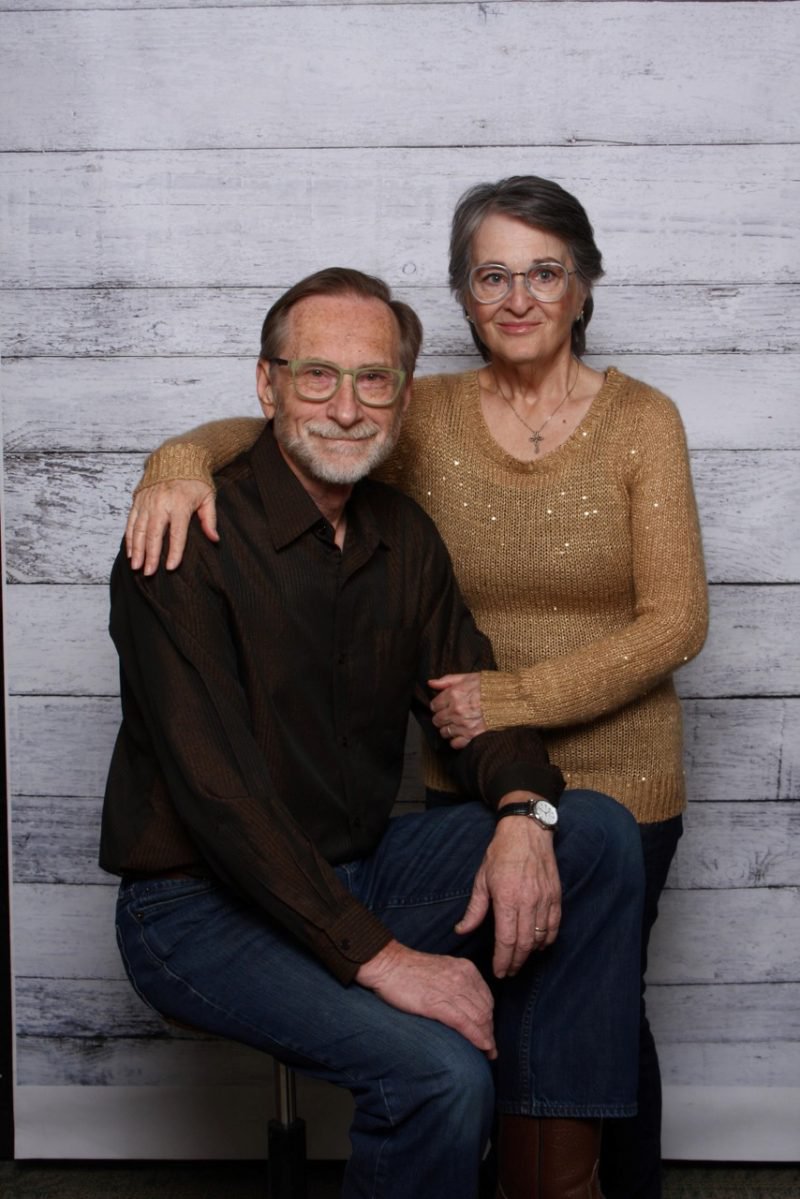 Dennis and Denie Heppner and their four children came to the Philippines in 1987. They founded Gentle Hands Ministry as a ministry to urban poor women and children in Metro Manila, Philippines. From 1990 to 2005, over 6,000 babies were born under Denie's leadership of a team of midwives and nurses.
Gentle Hands is currently led by their daughter, Charity and her husband, Evan Graff, and has expanded and evolved into 3 child-rescue centers for holistic care and healing of abandoned, abused, and sick children of all ages. In 2002, the Heppners also established a new orphanage in South India under local Indian leadership.
Dennis's primary focus has been developing pastors and leadership in Asia. He founded a ministry called Developing Effective Leaders (D.E.L.), which provides frequent training to 500 pastors in the Philippines. He and Denie and their son Jonathan and his wife Tracey planted a church in Makati in 1998 where Dennis still serves as senior pastor. This church is growing and thriving with an average of about 500 converts a year. There are 5 new "start-up" church plants in Metro Manila at this time (2018). The mother church has sent missionaries to Thailand, Malaysia, Mongolia, and China, as well as to other areas in the Philippines.
Dennis and Denie have written several books and training materials over the years. One book, "Doorway to the Supernatural" is about the baptism of the Holy Spirit. It has been translated into six languages and is incredibly effective in bringing people deeper into the realm of the Holy Spirit walk of faith and power.
Dennis' first trip to India was in 1979, and he has had a continuous ministry there since. For a number of years he was the Superintendent of COG there and still preaches at conventions and trains pastors every year.
Dennis and Denie's long-term appointment as Missionary Evangelists to Asia by the World Missions Board continues and they have no plans to retire any time soon! Their burden remains the same and is the mission of their church and their other ministries. "Win Souls, Make Disciples, Build Leaders, Reach the World." They are thankful to be part of God's missionary army, and have never been sorry they came to Asia.